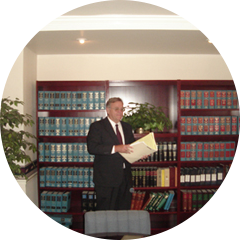 KENNETH G. CAMPION
A Professional Corporation
State Bar No.: 65380
Paralegal: CHRISTINE BRILLMAN
Telephone: (562) 947-1665
Facsimile: (562) 947-1382
Experence And Expertise
KENNETH G. CAMPION has been a practicing California attorney since 1975. Prior to graduating from Southwestern University School of Law, he worked in the trust office of United California Bank, Estate Planning Department. In his experience and practice, he has witnessed good estate planning and administration, a well as the consequences of poorly executed documents and legal process. Mr. Campion has a solid background in the preparation of documents and pleadings in decedent's estates. He has represented a multitude of clients in routine probate matters, we well as litigation of complex issues, such as undue influence, incompetence, elder abuse and fiduciary duties.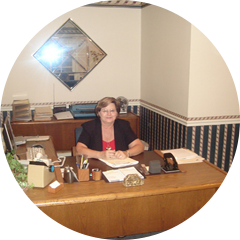 SUE CAMPION
Probate and Trust Paralegal
CHRISTINE BRILLMAN, Trust Administration Paralegal
Telephone: (562) 947-1949
Facsimile: (562) 947-1382
E-Mail: [email protected]
Experence And Expertise
SUE CAMPION has been self-employed as a probate and trust paralegal since 1981. She has handled probate, guardianship and conservatorship matters for attorneys in Los Angeles and Orange Counties in courts throughout the State of California. Sue began her career in l971 as a legal secretary after attending classes with that focus at Woodbury College in Los Angeles. She worked for several general practitioners handling everything from adoptions, divorce, corporations, bankruptcies and personal injury cases, as well as probates, guardianships and conservatorships. Finding the area of probate to be of the most interest to her, she enrolled in and completed the Probate Paralegal Program at Cal. State Los Angeles, and has been working as an independent paralegal and fiduciary ever since.
Sue enjoys helping people get through the long and arduous process of probate, and tries to make the client's job as easy as possible by providing the tools and expertise to get it accomplished. She also acts in the capacity of an independent administrator for clients who do not wish to perform the task.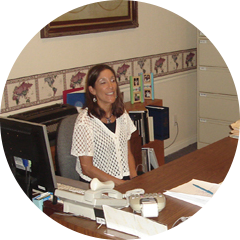 CHRISTINE BRILLMAN
Trust Administration Paralegal
Telephone: (562) 947-1665
Facsimile: (562) 947-1382
Email: [email protected]
Experence And Expertise
CHRISTINE BRILLMAN is a l993 Associate of Science graduate from Mt. San Antonio College's paralegal program. Chris, as a Notary Public since her graduation, maintains her membership in the National Notary Association. She is also a life member of the Alpha Gamma Sigma Honor Society, and a member of the Lambda Epsilon Chi National Honor Society in Paralegal/Legal Assistant Studies.
Chris entered into professional paralegal work with the Law Office of John H. Hardee in 1993, where she worked until 2005. She was employed as a Probate Paralegal with Fazio and Stone in La Habra, California, from 2005 to 2006, and moved to the Law Offices of Kenneth G. Campion at the Friendly Hills Law Center in 2006. Her paralegal duties include drafting of Wills, Trusts and legal documents, as well as pleadings and motions in conservatorship, guardianship and decedent's estate matters. Chris also has extensive experience in drafting real estate documents and civil litigation, in addition to professionally notarizing and witnessing various client documents and forms.